In Herefordshire near the Welsh Border
Herefordshire Holidays is based at Upper Newton Farm. The farm and the self catering cottages are on the edge of the village of Kinnersley, perched just on the Welsh border. It is a mere 10 miles from Hay-on-Wye and 15 miles from the Cathedral market town of Hereford. The river Wye is just 2 miles away and an ideal destination if you enjoy canoeing, fishing or just idling and paddling with a picnic. Alternatively you could wander around the farm trail, through the bluebell wood, through the apple orchards down to the brook.
We have two lovely cottages for you to stay in.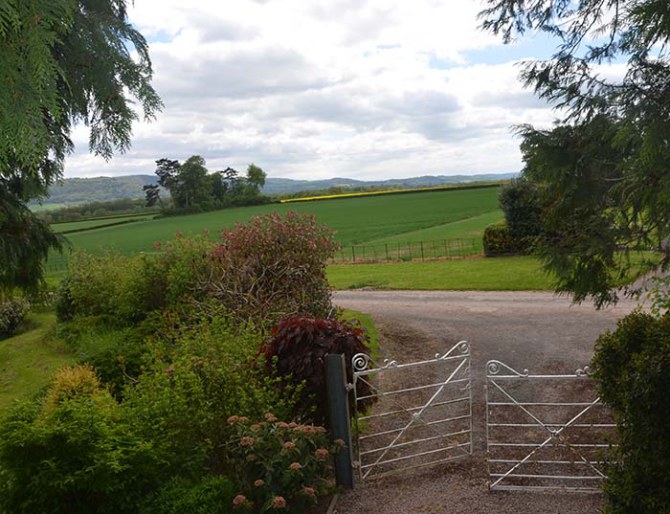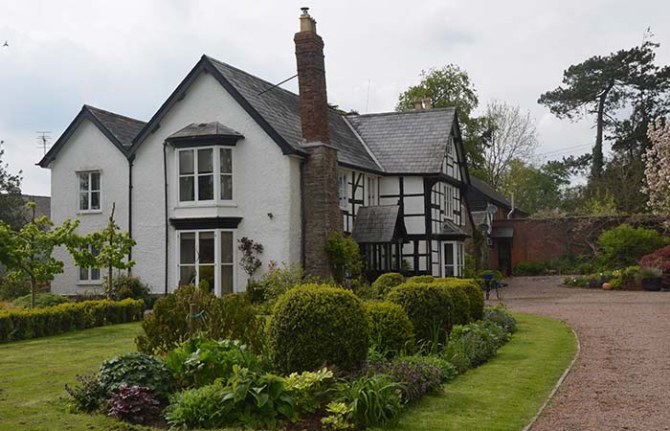 Stay on a Working Farm
Upper Newton Farm is a mixed family farm with cattle and crops.  Jon's grandfather began the journey and Jon farms carefully and, as a result,  there are lovely walks through the four cider apple orchards with wild flowers and terrific views of the Black mountains, Hay Bluff and Hergest Ridge on Offa's Dyke. Last year he won the prestigious Golden Apple Award from Heineken (Bulmers) – we are so proud of him.
Family Farm in Herefordshire
Jon breeds beef cattle with a resident Charolais bull called Owen. During the year we have calves to see and interact with when they are not entertaining our Weimaraner Levee, and horse Tilly and rescue pony Hutch.
The orchards are walked twice a day to keep an eye on beasties who many also enjoy eating the leaves or apples. He will happily encourage you to join him so you can get a real sense of farming in Herefordshire: the joys and the challenges.
The surrounding fields are on a rotation of arable crops: wheat, barley, oats and oil-seed rape. Also the farm has acres of meadowland with three woodlands.
Evidence of otters has been found down at the Kinnersley brook which runs down one side of the farm. It is a fabulous place to birdwatch, well away from the "madding crowds". It is so clean that it is our favourite paddling and picnicking spot and the banks are perfect for picking wild garlic.Although living on a working farm we take our stewardship of the land seriously and think carefully about the quantities of nutrients we use on the farm. A type of seaweed extract is used often on our apple trees to feed and encourage healthy growth and promote disease resistance. We have achieved a Silver Award from the Nature Trust for our conservation and care of wildlife and since that award have installed a biomass system to heat the farm and the cottages. We do our best to provide a sustainable business in our locality and support and buy locally wherever possible.
And in the Neighbourhood
We live just a mile away from the Sturt's Nature Reserve – perfect birdwatching freedom. Two miles in the other direction there are lovely footpaths following a stream with wild garlic "Vaughan's Way".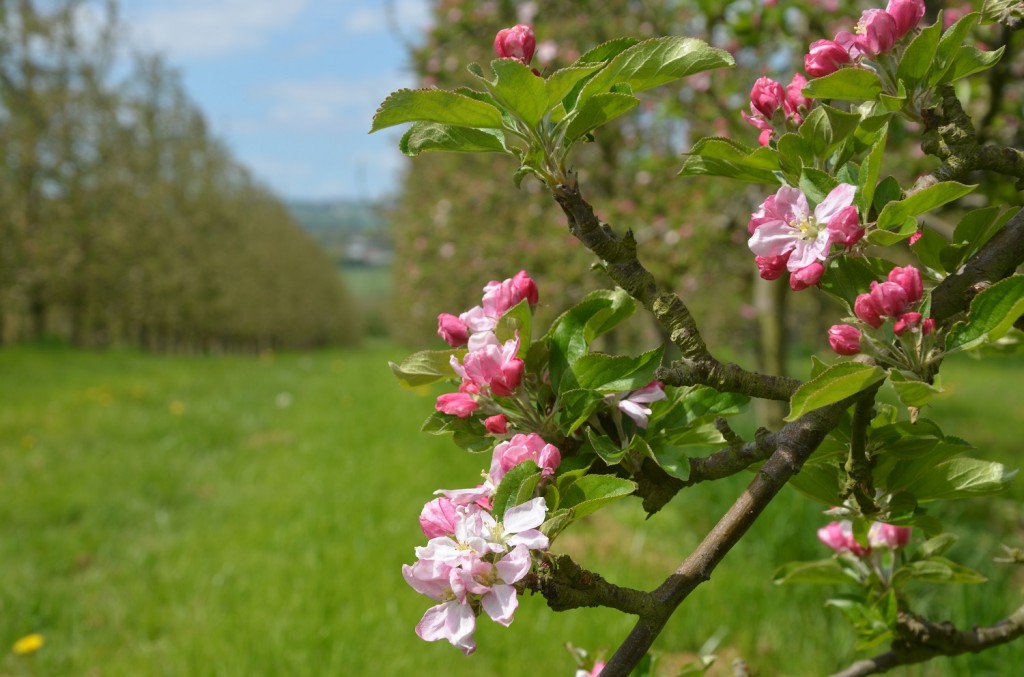 Green credentials – Clean bill of health for our environment
Very exciting news! The Wye & Usk Foundation have been to check our good farming practices and environmental impact. They provided a detailed report which identifies (what we already knew) a beautifully clean Kinnersley Brook. Mayfly nymphs, freshwater shrimps and caddis fly larvae were all observed plus the evidence of otters of course. This was all in early April. The Gnome conservation patrols are obviously working well.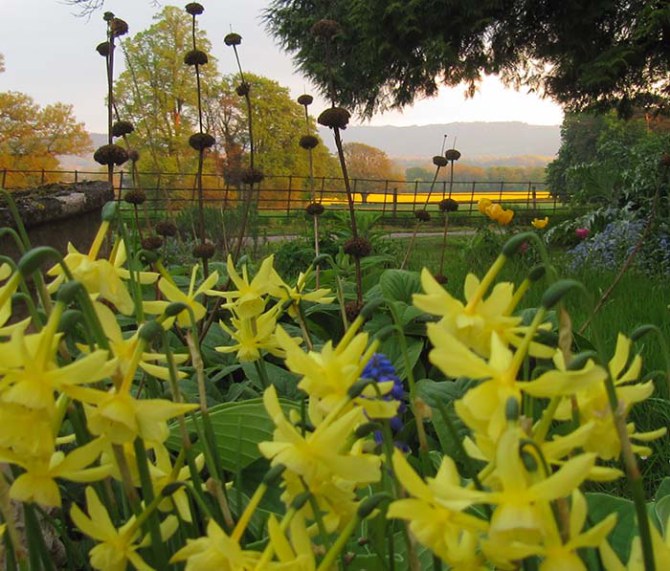 Gardens Abound
The farmhouse is surrounded by about one acre of gardens. The gardens are constantly developing and have been designed by Pearl who trained at Pershore College of Horticulture. They are full of features and unusual plants. Pearl is always happy to show you around.
Around Herefordshire Holidays at Upper Newton Farm
Farmlife photographs